Aztec strip Hand woven Peruvian bag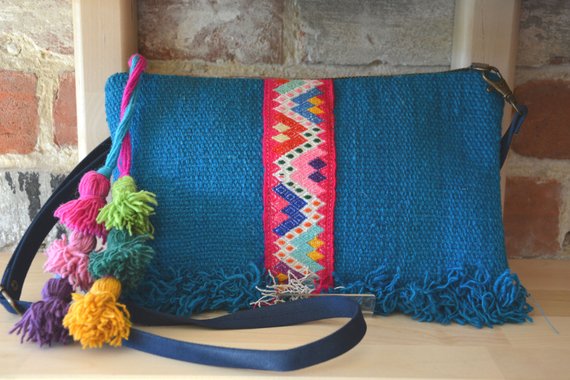 Aztec strip Hand woven Peruvian bag
Here we have a series of stunning handmade Peruvian bags. They have an aztec patterned strip down their centre and come with a handmade strap that can be attached and detached at your leisure.

We have a great selection of colours on offer here so please explain the colour you would like at check out or we will just pick one at random for you.

These are handmade using Peruvian fabrics and weaving techniques and are truly one of a kind. You will not get another like this.